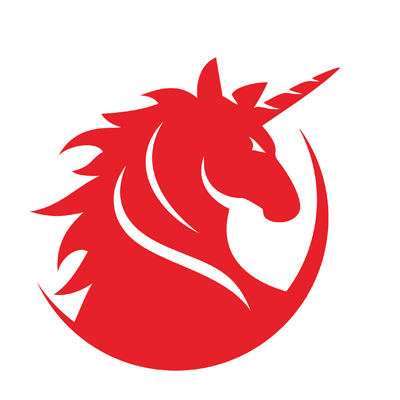 Unicorn is a lightweight multi-platform, multi-architecture CPU emulator framework.
Version 1.0.1
April 20, 2017
We are excited to announce version 1.0.1 of Unicorn Engine!
The source code & precompiled binaries are available in the download section. See documentation for how to compile and install Unicorn.
A quick tutorial on how to program with Unicorn in C & Python can be found here.
Important changes since v1.0 include:
Properly handle selected-architecture build.
Fix compilation issues on PPC & S390x.
Fix a memory leak on uc_mem_protect().
ARM:
Support big-endian mode.
Correct instruction size of Thumb/Thumb2 code.
Support read/write APSR register.
ARM64:
Support read/write NEON registers.
Support read/write NZCV registers.
Mips: Support read/write Mips64 registers.
X86: Support read/write MSR.
Haskell binding: update to the latest API.
Python: allow not having PATH setup.
Community also provide independent bindings for Pascal, Rust & Perl.
Последний мастер -
--> Link <--
Последний релиз -
--> Link <--
Сборка - следуем указанию
в
--> Link <--
*Если MINGW64 Портабельный то здесь нужно указать полный путь с названием диска $ cd c:/msys64/unicorn
Или через файл проектов в Visual Studio 2015 ... в Visual Studio 2017 собрать пока не вышло.
Добавлено спустя 41 минуту
А теперь вопросы - замечания!
После полного перехода на VS2017, прошлые версии все были начисто удалены, первая трудность возникла с новым билдом Unicorn. Либ файлы, как динамические так и статические больше не создавались, появлялось сообщение -
После поиска в реестре оказалось, что записи по VisualStudio 15.0 там просто нет
Погуглив немного появилась тема -
Can't find registry entries for Visual Studio 2017
--> Link <--
в которой хоть и было решение, но проверка реестра показала, что этих ключей нет.
Ответ на вопрос был найден здесь Where does Visual Studio 2017 store its config?
--> Link <--
See how empty is the regular HKEY_CURRENT_USER\Software\Microsoft\VisualStudio\15.0 key on my machine and notice that there is no 15.0_Config key:
Fortunately, you can use regedit.exe to load a private hive. You need to select the HKEY_USERS node, and click the File > Load Hive… menu. You select the privateregistry.bin file, give a name to the hive (I entered "VS2017PrivateRegistry") and now you can see the 15.0_Config key populated as usual (note: use File > Unload Hive when done):
Далее цитирую ..
Using this guide, I was able to load the private registry, do the changes from the SO answer mentioned earlier, unload the hive and start VS 2017 with the Dark Theme!
EDIT: I had to slightly modify the PowerShell script I used to edit the registry, here is the updated version if anyone is interested:
EDIT2: Now modified to include the loading of the private registry automatically as well, including a garbace collection to allow unloading the hive:
NOTE: You have to find your own correct path for the user name (C:\Users\Geir) and VS version (15.0_8165452c).
The following
--> VS2017PrivateRegistry.cmd <--
batch file loads registry keys for all Visual Studio 2017 instances as HKLM_TMPVS_[id], starts Registry Editor for you to make changes in Visual Studio settings and unloads keys when you close Registry Editor:
Note: first close running Visual Studio 2017 instances with background processes and then run this file with administrator rights
Можно загрузить конечно эту ветку, но наверное я поищу другой способ модификации скрипта, чтобы собирать либ файлы. Даже если собрать как релиз, так и последний мастер архив, мои длл к сожалению не компатибельны со старыми инклуд файлами, в чём конкретно проблема ещё не известно. Проблема ли это хидер файлов или проблема сборки, это стоит ещё выяснить. Интересно то, что даже если собрать билд последнего релиза, то он вновь не работает, если же взять уже готовые бинарники, то они отлично работают со старыми инклуд файлами, т.е. никаких ошибок нет, это наводит на мысли. В итоге нормально собрать как раньше Уникорн у меня не вышло, после успешной сборки файлы отсутствуют (lib) или нерабочие (dll)
| Сообщение посчитали полезным: plutos